30-Day Facebook Detox Challenge!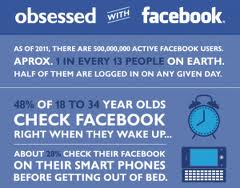 Are you glued to social media? Do you have FOMO (Fear Of Missing Out)?
Then it may be time for a FACEBOOK DETOX!

​Join us during the month of May to stay off Facebook and use that time to reconnect
with family, friends and our surroundings!


---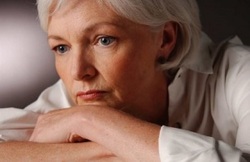 Coping with a Chronic Illness: Tools for Maintaining Your Mental Well-being
Are you diagnosed with a chronic illness? According to the Center for Disease Control, about half of all adults - 117 million people - have one or more chronic health conditions. Chronic health conditions include arthritis, diabetes, fibromyalgia, cancer, and heart disease. Living with a chronic condition can cause anxiety, depression, financial strain, and family problems. If you're feeling stuck dealing with your illness, then tune into our webinar to find helpful tips that can help you cope more effectively with it.
Check out the AARP webinar
HERE
!
---
Care for the Caregiver: A survival guide for the Sandwich Generation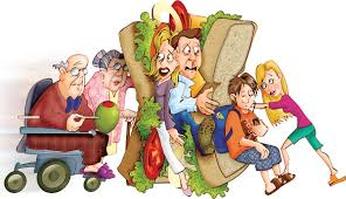 Webinar: Tuesday, March 10th at 1:00pm MDT
Are you a caregiver in the "Sandwich Generation"?
Do you feel like you're being squeezed between care-giving for both your children and your parents? Are you being pulled in different directions? Are you finding yourself stressed, depressed, or angry about this situation?
Then this webinar is for you! We will discuss the challenges of the "sandwich generation" and outline helpful survival tips for coping with the challenges of caregiving.
Find out more and register for the AARP webinar HERE!
---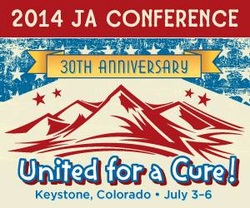 Juvenile Arthritis ConferenceJuly 3-6, 2014Keystone, ColoradoI'll be presenting on mental health and chronic conditions. Find out more here!
---
---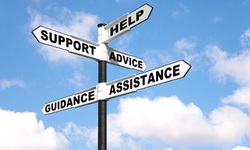 Living with Chronic Illness
Community Class at
Porter Adventist Hospital
2525 S. Downing
Denver, CO 80210
Main - 303-778-1955
I will be speaking on coping with chronic illness. Find out more and register
here
!
---
---
December 8, 2013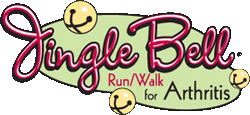 Jingle Bell Run/Walk for Arthritis
Help us raise awareness and funds for arthritis. Join our team or make a donation...either way, you're helping our effort!
Find out more
HERE
!
---
---
Colorado Juvenile Arthritis Family Day


Saturday, October 26, 2013 from 10:00 am - 2:00 pm


JA Family Day is an event for children and teens with rheumatic conditions, and their families. Join us to learn about arthritis, network with families who have similar concerns, and enjoy a day of fun activities!
I will be speaking on issues that arise when parenting a child with chronic illness. Find out more
here
!
National Jewish Health
1400 Jackson St.
Denver, CO 80206
---
---
September 21, 2013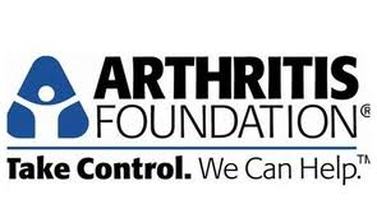 Coping with Arthritis
Learn ways to get a handle on your physical and mental well-being!
WHEN
Saturday, September 21, 2013
1:00 p.m. - 5:00 p.m.
Registration begins at 12:30 p.m.
WHEREPorter Adventist Hospital
Porter Conference Center
2525 South Downing Street
Denver, CO 80210
You are invited to attend a seminar to help with your overall health including your mental and physical wellness. Join us to learn more about breaking the pain cycle that can affect your mood and outlook.
Agenda:Keynote Presentations
~ Todd Miner, MD - Board Chairman, Operation Walk-Denver, Colorado Joint Replacement, Porter Adventist Hospital
~ Charlie Yang, MD - Colorado Joint Replacement, Porter Adventist Hospital
Mental Health and Chronic Disease
Presentation by Mental Health America Colorado Chapter
~ Andrea M. Risi, LPC - Mental Health America
Movement and Your Well-Being
Exercise demonstration focusing on movement for people with arthritis
~ Rebecca Gillett, MS OTR - Occupational Therapist and Certified Arthritis Foundation Exercise Instructor
Free food, beverages and free valet parking.
Register today, seating is limited.
Online:
http://www.porter.kintera.org
Email:
psnow@arthritis.org
Phone: 720.644.4395
---
---
Events & Classes

Nourished Networking
Join Nourished Health Center's bi-monthly meet and greet potluck. Receive and share valuable information and resources for your clients and your practice in an informal, rewarding and fun atmosphere.
If you are a health practitioner or healer in the Denver area and would like a way to connect with other practitioners in an informal, non-pushy, no-pressure way, then this opportunity is for you! These events are for connecting, not selling or card-pushing. Find out more info
here
!
---
Walk & Talk Therapy FAQ's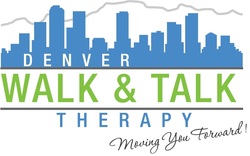 Denver Walk & Talk Therapy – Moving You Forward!

What is it?
Walk & Talk therapy is a form of psychotherapy that incorporates walking while talking about issues and problem-solving.

It is a workout?
Not necessarily. Walking helps get the blood moving, thus encouraging more on-the-spot thinking and creativity. We will walk at a pace where you feel comfortable.

What if I can't walk for 45 minutes?
No problem! We will walk at a comfortable pace and distance. There are benches throughout the parks if we need to sit for awhile.

What about the weather?
You decide if you're willing to brave the elements. If the weather is inclement, we can meet at my office. However, some people find walking in the soft rain or gently falling snow invigorating.

What should I wear?
Dress comfortably and wear good walking shoes. You might consider bringing a hat or sunglasses, as well as a bottle of water.

Where will we meet?
The initial session will take place in my office so we can complete intake paperwork.

Subsequent visits will take place at either City Park or Washington Park. Meet-up location and directions will be given before the appointment.

Is this a good option for my child?
Walk & Talk therapy is an excellent option for adolescents who have trouble opening up to adults and expressing their feelings. An 'office without walls' helps youth feel free to talk more openly.

What about confidentiality?
Many people walk through the park at any given time. We will be talking about private issues and others may overhear bits and pieces of our conversation. However, we will take appropriate measures to ensure that your confidentiality is maintained to the best of our ability.


---
---
May 19, 2012
10:00am-12:00pm

May is Mental Health Month!

Did you know that 1 in 4 adults struggle with a treatable mental health condition each year? That's almost 60 million people!

Who is your 1in4? Do you know a family member, friend, veteran, or colleague quietly struggling with depression, ADHD, post-traumatic stress disorder (PTSD), substance abuse, or some other mental health issue?

We can help you help them! Join us Saturday morning for information about mental health and personal wellness. Coupons for massage and nutrition counseling will be handed out to all attendees!

Call Andrea to RSVP: (720) 425-5334


---
---
May 9, 2012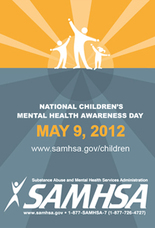 "Heroes of Hope" Second Annual Division of Behavioral Health Children's Mental Health Awareness Day

• Join us to hear from young people sharing their stories of resiliency and identifying their personal heroes.
Participate in a conversation about how to become a "Hero of Hope"

• 9:30am - 12:00 pm, Fort Logan Auditorium, 3520 West Oxford Avenue, Denver, CO

• Free and open to the public
---
---
May 6-12, 2012
National Children's Mental Health Awareness Week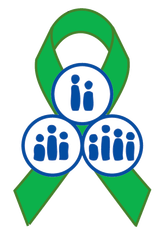 This week we promote positive mental health, well-being and social development for all children and youth.
Mental health is essential to overall health and well being.
Serious emotional and mental health disorders in children and youth are real and treatable.
Children and youth with mental health challenges and their families deserve access to services and supports that are family driven, youth guided and culturally appropriate.
Values of acceptance, dignity and social inclusion should be promoted throughout all communities for children, youth and families.
Family and youth voice is a valued asset in determining appropriate services and interventions.
---
---
March 27, 2012
Alternative & Complementary Approaches for Diabetes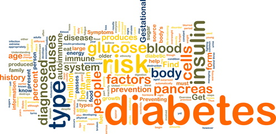 In honor of American Diabetes Day, let's celebrate alternative and complementary approaches to living with diabetes!
This is a FREE workshop about alternative and complementary approaches to living with diabetes that will help you:
* Understand the relationship between nutrition, mental and physical health
* Learn from a patient who successfully treats diabetes using alternative methods
* Discover resources and approaches to living with diabetes available to you
* Enjoy low-glycemic snacks and recipes
* Be empowered and encouraged to take control of your own health and be your own advocate!
Please RSVP to Nourished Health Center: (720) 295-6492. Find out more details
here
.
---