About Andrea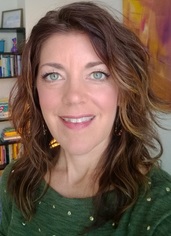 I grew up in Northern Indiana and graduated from Anderson University in Indiana with a Bachelor of Arts degree in Psychology. After receiving my Master's Degree in Professional Psychology at Geneva College in Pennsylvania, I moved to Florida.
I became a Florida Licensed Mental Health Counselor (LMHC) in November 2000, and in 2002 I opened a private practice counseling children diagnosed with chronic medical conditions. In 2010 I joined the University of South Florida's Silver Child Development Center, counseling children and their families. There I worked with a team of Psychiatrists, Psychologists, Medical School Residents and a Speech & Language Pathologist to improve our clients' mental and behavioral health.
During my time at USF, I was involved in a federally-funded research study providing cognitive-behavioral therapy to adolescents diagnosed with HIV and depression. In addition, I was a facilitator for the University of Phoenix from March 2011-June 2015, instructing a Foundations of Psychology course. Both of these academic roles were enlightening and beneficial in my therapeutic practices.
After living in the Sunshine State for nearly 16 years, my husband and I decided to head to the mountains, where we can continue to enjoy a variety of outdoor activities as well as a more urban lifestyle. In preparation for our move, I obtained my License in Professional Counseling (LPC) in the State of Colorado in January 2010. We relocated to Denver in January 2012 and I opened my private practice. I led a support group for LGBTQ youth at a local drop-in center. I have spoken for
The Arthritis Foundation
's local events regarding mental health and chronic illness, and I presented at the Juvenile Arthritis National Conference in July 2014; I was the Medical Honoree at the 2015 Jingle Bell Run. I presented at a Lunch-and-Learn for
Mental Health America of Colorado
and and presented in webinars for
AARP
. I spoke for a local high school Cross Country team regarding sports performance and perseverance. Finally, I write monthly articles as a topic expert contributor regarding chronic medical conditions on
GoodTherapy.org
.
My special interests are in helping people manage depression, Asperger's Disorder/ASD, communication skills, anxiety, Bipolar Disorder, chronic medical conditions. I also work with sports performance issues and mental training for athletes.
---