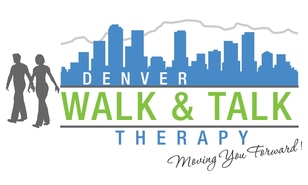 Denver Walk & Talk Therapy –
Moving You Forward!

What is it?
Walk & Talk therapy is a form of psychotherapy that incorporates walking while talking about issues and problem-solving.

It is a workout?
Not necessarily. Walking helps get the blood moving, thus encouraging more on-the-spot thinking and creativity. We will walk at a pace where you feel comfortable.

What if I can't walk for 45 minutes?
No problem! We will walk at a comfortable pace and distance. There are benches throughout the parks if we need to sit for awhile.

What about the weather?
You decide if you're willing to brave the elements. If the weather is inclement, we can meet at my office. However, some people find walking in the soft rain or gently falling snow invigorating.

What should I wear?
Dress comfortably and wear good walking shoes. You might consider bringing a hat or sunglasses, as well as a bottle of water.

Where will we meet?
The initial session will take place in my office so we can complete intake paperwork.

Subsequent visits will take place at either City Park (Mondays), Cheesman Park (Wednesdays), or Washington Park (Fridays). Meet-up location and directions will be given before the appointment.

Is this a good option for my child?
Walk & Talk therapy is an excellent option for adolescents who have trouble opening up to adults and expressing their feelings. An 'office without walls' helps youth feel free to talk more openly.

What about confidentiality?
Many people walk through the park at any given time. We will be talking about private issues and others may overhear bits and pieces of our conversation. However, we will take appropriate measures to ensure that your confidentiality is maintained to the best of our ability.